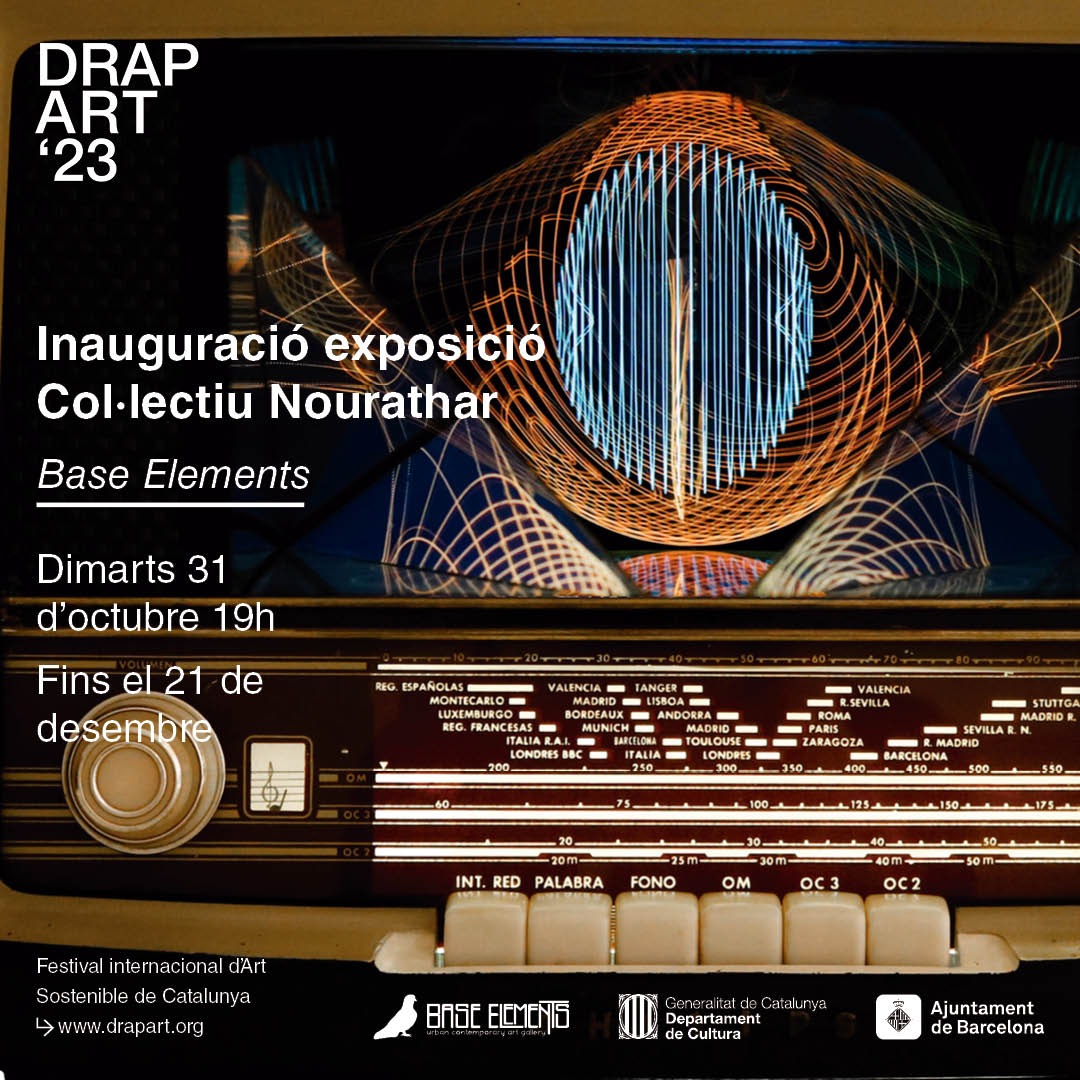 Upcoming events!
We invite you to attend the Grand Opening at Base Elements this Thursday, November 9th at 7:00 PM. Join us to explore the exciting collaborative exhibition between Base Elements and Drap Art, showcasing the outstanding work of Nourathar Studio.
Nourathar Studio, formed by Caen Botto and Marta Rupérez, weaves a unique experience by combining elements of the past with avant-garde visuals, thus creating a connection between history and contemporary expression. Through their innovative approach in the use of augmented reality, immersive environments, and physical interaction technologies, Nourathar Studio challenges artistic and technological conventions to offer a captivating narrative that transcends time.
Don't miss this opportunity to immerse yourself in the dialogue between past and present in the collaborative exhibition of Nourathar Studio at Base Elements.
Additionally, on Friday, November 10th, we invite you to the presentation of the new artist of the month at our gallery, located at Carrer d'En Groc 1. Lisa Rubin, a Hispanic-American artist based in Barcelona, presents her intriguing mixed media work on canvas, installations, and interventions in urban and rural environments. Lisa's work delves into philosophical questions about consciousness, mind-body connection, and the mysteries of human existence.
Join us in celebrating the creativity and fusion of art, nature, and technology at its finest!